Ten films to watch this September
(Image credit: Danjaq/ LLC / MGM/ Nicola Dove)
Nicholas Barber selects this month's unmissable releases, including the long-awaited return of Bond, a Sopranos prequel and a Cinderella musical starring Camila Cabello.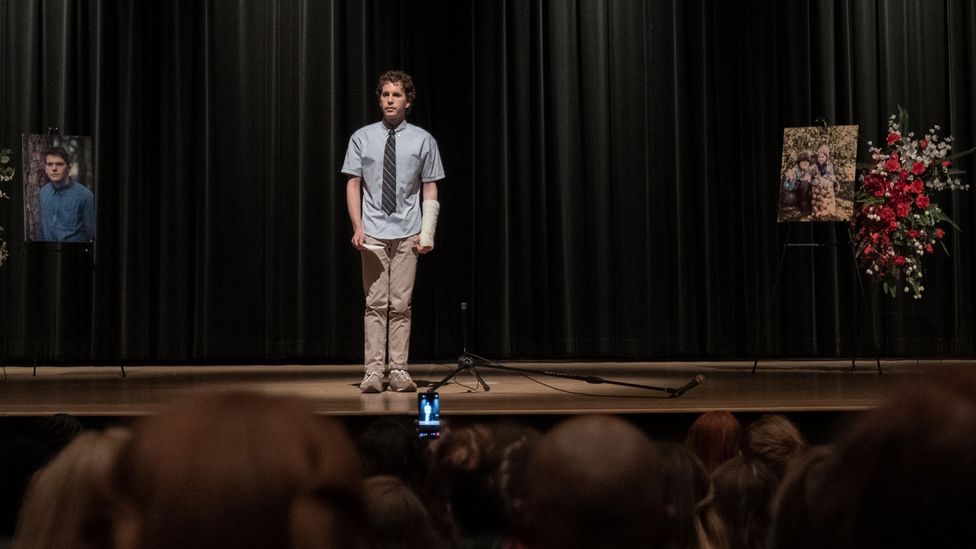 (Credit: Universal Pictures)
Dear Evan Hansen
2021 is officially a bumper year for movie musicals, with such high-profile toe-tappers as In the Heights, Annette, West Side Story, Everybody's Talking About Jamie, and Tick, Tick… Boom! on the bill. One of the most anticipated is Dear Evan Hansen, a teen drama about a lonely high-school boy, Evan, who writes himself a motivational letter, and when his classmate Connor kills himself, Connor's parents mistakenly believe that Evan's letter was written by their son. The Tony-winning Broadway show was scripted by Steven Levenson (who also wrote the screenplay for Tick, Tick … Boom!), with songs by Benj Pasek and Justin Paul (La La Land, The Greatest Showman). The film features Julianne Moore and Amy Adams as Evan and Connor's respective mothers, while Evan himself is played by Ben Platt, who originated the role on Broadway. He is now 27, but, as he told Clémence Michallon at The Independent, he was still the right actor for the part. "I created the role and I workshopped it and I did readings of it and I did the out-of-town production and the off-Broadway production… I really built it with the writers and a lot of me, my rhythms, my voice and who I am is embedded in the character."
Released on 24 September in the US and Canada, and 22 October in the UK and Ireland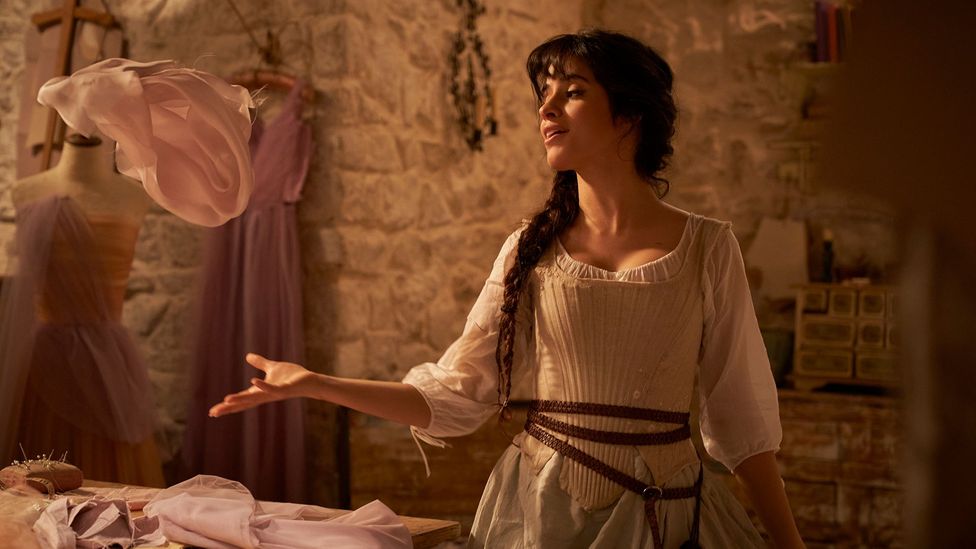 Cinderella
Disney's live-action Cinderella came out in 2015, but it wasn't much different from the 1950 cartoon. With its treacly plot and its simpering, passive heroine, it refused to acknowledge that society – and, for that matter, Disney cartoons – had moved on in the intervening decades. Now, though, there is another Cinderella that actually seems to belong in the 21st Century. Written and directed by Kay Cannon (screenwriter of Pitch Perfect and director of Blockers), the latest version has all you could want from a classic fairy tale, including a faux-Medieval setting, a wicked stepmother (Idina Menzel), a snooty king (Pierce Brosnan) and queen (Minnie Driver), and mice who transform into footmen (one is played by the film's producer, James Corden). But it also has pop songs on the soundtrack, a multi-cultural cast, and Billy Porter as Fab G, a modern fairy godmother. Most importantly, it has a Cinderella (Camila Cabello) who would rather be a dress designer than a princess, so she doesn't need a handsome prince (Nicholas Galitzine) to help her live happily after.
On Amazon Prime from 3 September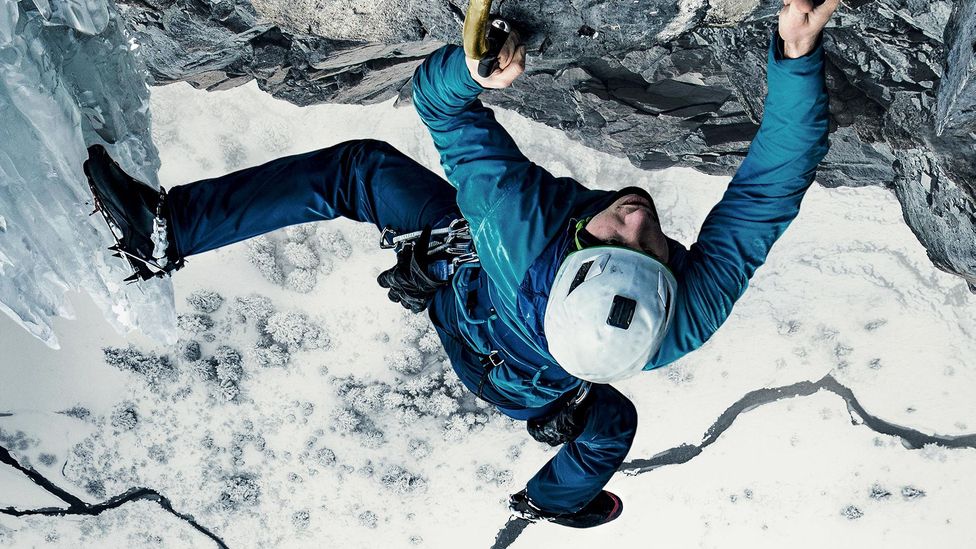 (Credit: Red Bull Media House)
The Alpinist
The dizzying feats of mountaineering in Free Solo may have put you off documentaries about young men clinging to cliff faces, but if you do still have a head for heights, then try The Alpinist. The film's fearless subject is Marc-André Leclerc, who died in 2018. A shy, quiet, twentysomething Canadian whose ascents are so bold that even Alex Honnold, the subject of Free Solo, is in awe of him. "What I'm doing is on rock," says Honnold in the trailer. "And then I see Marc-André free-soloing on ice and snow…" The Alpinist chronicles Leclerc's attempts to conquer some of the world's most intimidating mountains. His fellow mountaineer and one of the film's cinematographers Austin Siadak promises that the documentary "is inspiring and aspirational, and I feel just about anyone can relate to it". Speaking to Climbing, he said: "my hands were sweating when I watched Free Solo, but The Alpinist has moments where it is truly edge-of-your-seat, jaw-dropping disbelief."
Released on 10 September in the US and 24 September in the UK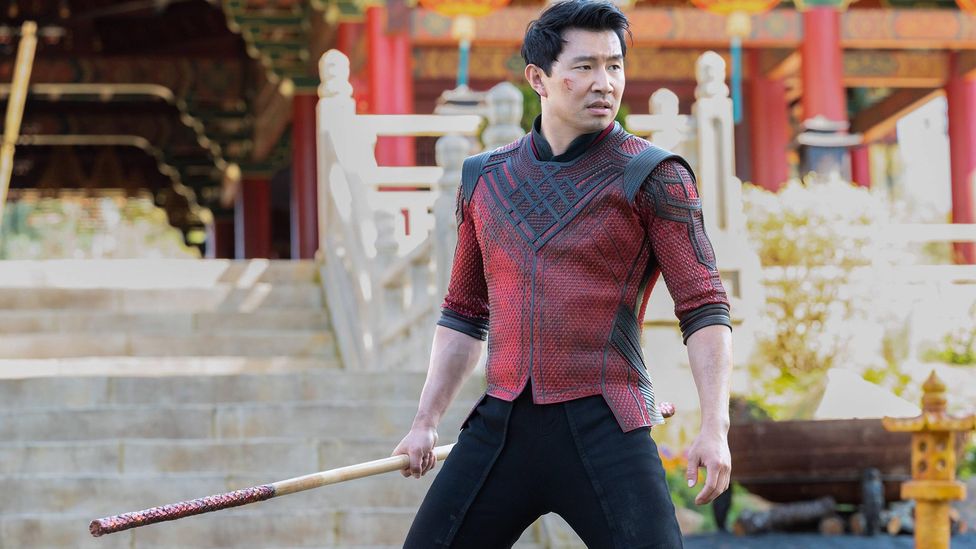 Shang-Chi and The Legend of the Ten Rings
He used to be a minor comic character: a half-forgotten, stereotypical martial artist who first appeared in 1973 to cash in on Bruce Lee mania and the Kung Fu television series. But now Shang-Chi is a big deal. Shang-Chi and the Legend of the Ten Rings is the first of Marvel's superhero blockbusters to have an Asian lead character, and all of its main actors – including Awkwafina, Michelle Yeoh, Tony Leung, and Simu Liu as Shang-Chi himself – are Asian or of Asian descent. Could this globe-trotting origin story mark a sea change in terms of minority representation in Hollywood? Liu certainly thinks so. "We are the underdog; the underestimated," he tweeted recently. "We are the ceiling-breakers. We are the celebration of culture and joy that will persevere after an embattled year. We are the surprise. I'm fired up to make history."
Released on 3 September in the US, Canada, the UK and Ireland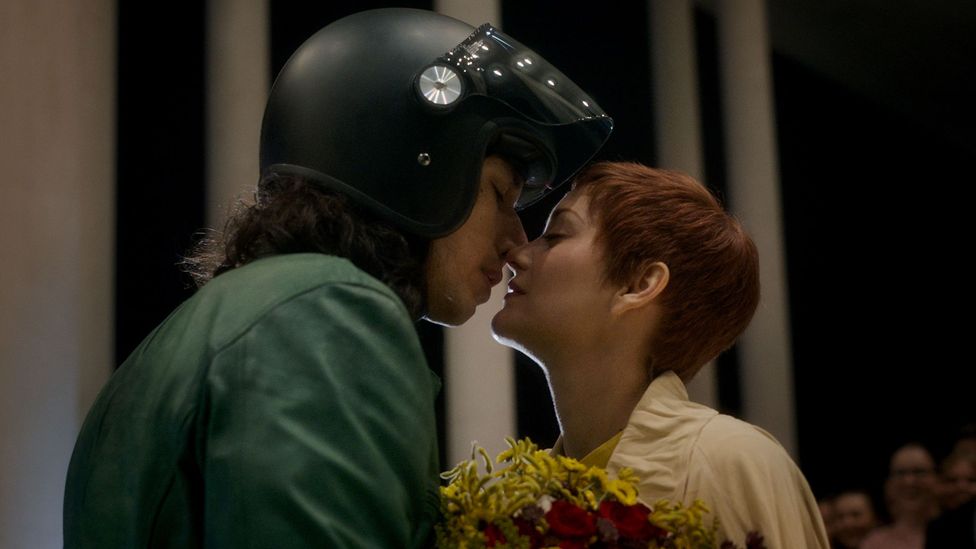 Annette
The Sparks Brothers ended on a triumphal note. Edgar Wright's documentary about his favourite band, Sparks, tracked the art-pop duo's 50-year career all the way to the production of a long-nurtured film project. Since then, the news has been even better. Sparks' musical, Annette, premiered at the Cannes Film Festival in July, where its director, Leos Carax, was awarded the best director prize. The film won't be for everyone. It's a surreal, satirical rock opera about a stand-up comedian (Adam Driver) and an opera singer (Marion Cotillard) whose baby daughter happens to be a wooden puppet. But Kristy Puchko at Polygon says that Annette is "remarkable… an exhilarating collision of cinema, live concerts, stage shows, and celebrity culture, shaken up and let loose with abandon".
Released on 3 September in the UK and Ireland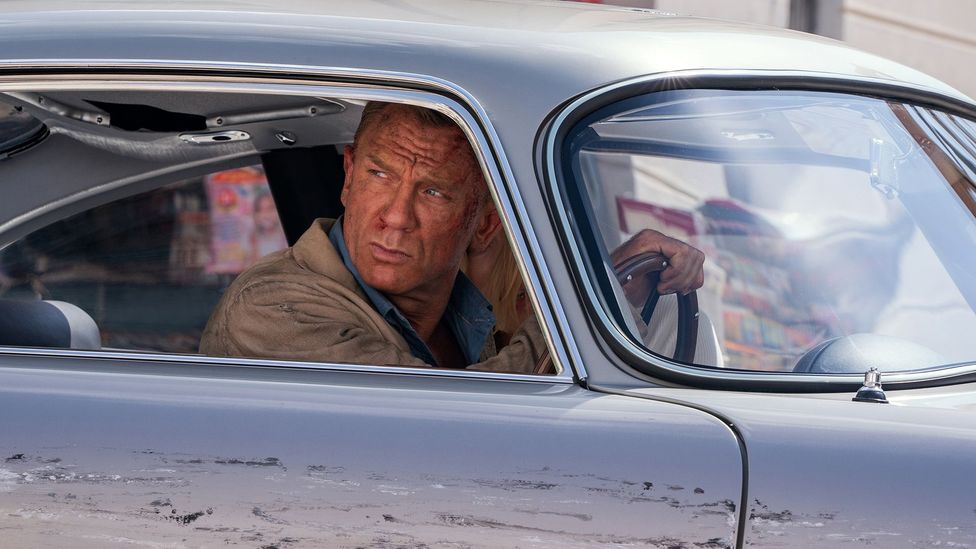 (Credit: Danjaq/ LLC / MGM/ Nicola Dove)
No Time to Die
At last! Its release has been delayed again and again, and before that its production was hampered by injuries, accidents and the withdrawal of its original director, Danny Boyle. But Daniel Craig's final Bond movie is here – six whole years after the previous one, Spectre. Directed and co-written by Cary Joji Fukunaga and with Phoebe Waller-Bridge in the writer's room (Fleabag / Killing Eve), the story is that 007 has retired from MI6 to settle down with his girlfriend (Léa Seydoux), leaving a new double-0 (Lashana Lynch) to save the world in his absence. But his CIA buddy Felix Leiter (Jeffrey Wright) persuades him to fight the devilishly named Lyutsifer Safin (Rami Malek). Oh – and Blofeld (Christoph Waltz) is up to no good, too. But the most intriguing aspect of No Time to Die is that it's apparently a tear-jerker. "There's a lot of emotion in this Bond," Seydoux revealed to C Magazine. "It's very moving. I bet you're going to cry, if you like to cry. [When I watched it,] I cried, which is weird, because I play in it."
Released on 30 September in the UK, Ireland and New Zealand, and 8 October in the US and Canada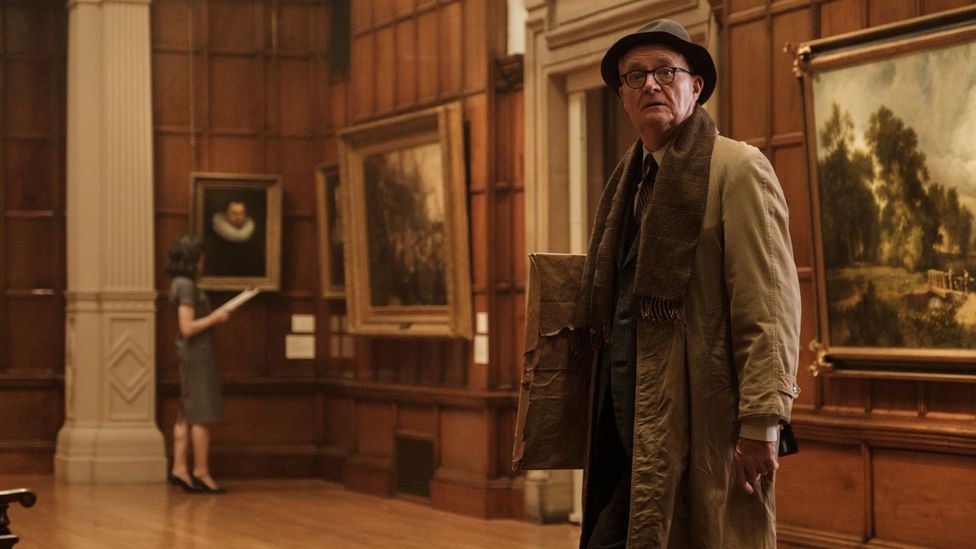 The Duke
There is a moment in the first Bond film, Dr No, when Bond spots Goya's portrait of the Duke of Wellington in the villain's lair. The joke was that the painting was missing at the time, having been stolen from London's National Gallery in 1961. But in reality, it wasn't a Spectre mastermind behind the theft. The painting was taken by an eccentric taxi driver and aspiring screenwriter, Kempton Bunton, as a protest against the Government's neglect of British pensioners. This stranger-than-fiction heist yarn has now been made into a loveable comedy drama directed by Roger Michell (Notting Hill) and starring Jim Broadbent as Bunton, with Helen Mirren as Bunton's wife. Jo-Ann Titmarsh writes in HeyUGuys that The Duke tells "an incredible story very entertainingly… thanks to the screenplay by Richard Bean and Clive Coleman, which whizzes along at a fine pace… It is as sweet as the ginger snaps the Buntons dunk into their tea but is never cloying."
Released on 17 September in the US and Canada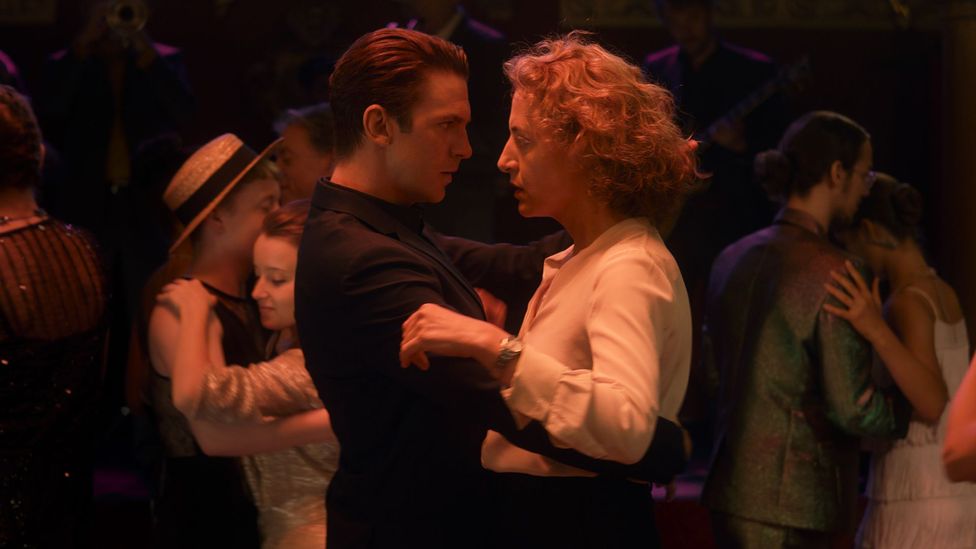 (Credit: Curzon/ Benedict Neuenfels)
I Am Your Man
There is a long and icky history of films in which male scientists manufacture female-looking robots to satisfy their every need. I Am Your Man (named "I'm Your Man" in some countries) is a rarity: a film about a male-looking robot designed to serve a woman. Directed and co-written by Maria Schrader, this sharp sci-fi romance features Maren Eggert as a divorced anthropologist who agrees to test-drive an android that is programmed to be her perfect partner. The android (Dan Stevens, speaking fluent German) moves into her home, where he cooks, cleans, and does a lot more besides. But can the anthropologist's newfound happiness be real when her partner isn't? "The robot is a catalyst for self-reflection and self-doubt in this comedy-drama that's as thought-provoking as it is funny," says Anna Smith in Deadline. "And in an age of isolation, social media and online dating, I'm Your Man seems startlingly relevant."
Released on 17 September in the US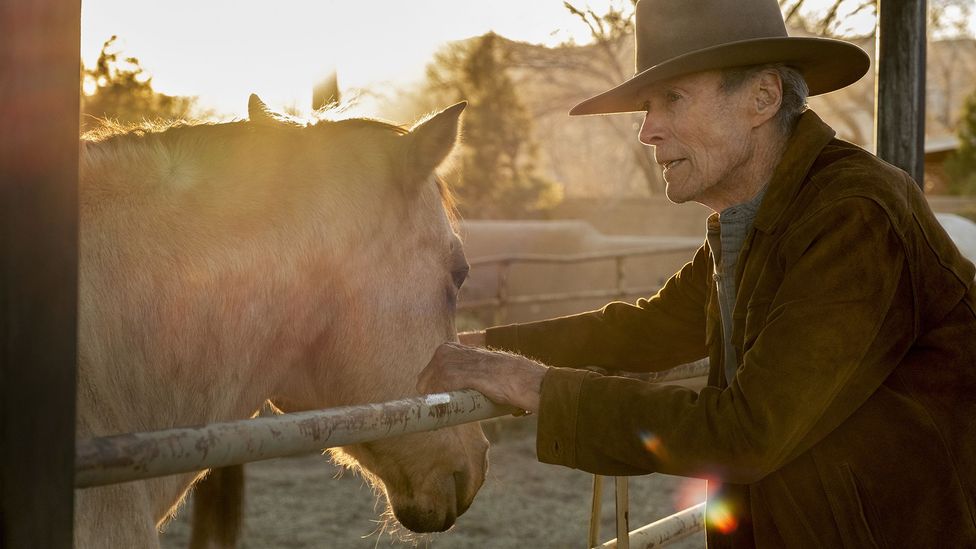 (Credit: Warner Bros/ Clare Folger)
Cry Macho
Clint Eastwood is 91 years old, but he isn't ready to retire just yet. The legendary actor directs and stars in Cry Macho, a soulful contemporary western based on the novel by N Richard Nash. What's even more amazing is that Eastwood was due to star in Cry Macho back in 1988. Thirty-three years later, he plays a washed-up rodeo rider who agrees to smuggle a boy across the border from Mexico to the US, where he will be reunited with his father (Dwight Yoakam). "It's about a man who has been through some hard times in his life and then unexpectedly another challenge is brought to the foreground," he explained to EW. "He would normally never do it but he is a man of his word. He follows through. And it starts his life over again." Will Eastwood one day become the first centenarian to direct and star in a Hollywood film? Don't bet against it. 
Released on 17 September in the US and Canada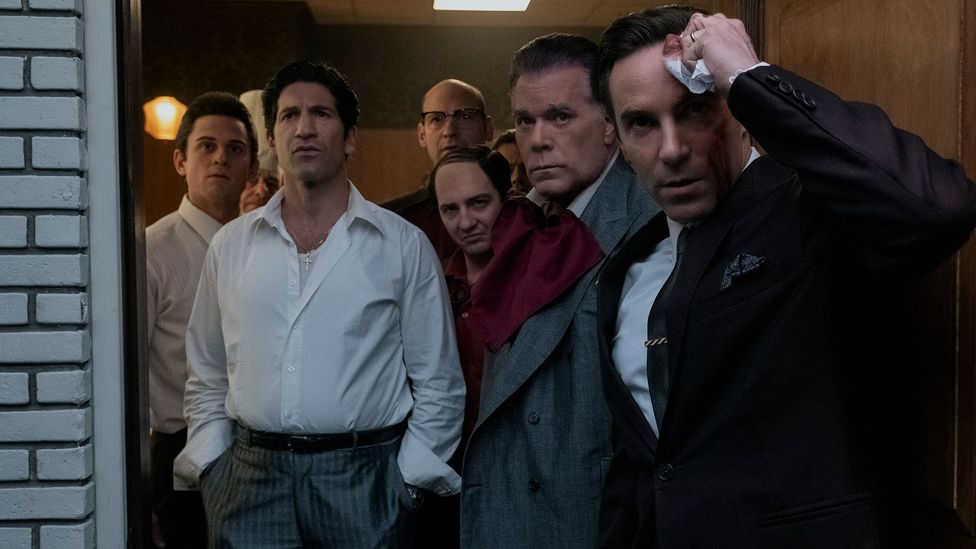 (Credit: Warner Bros/ Barry Wetcher)
The Many Saints of Newark
A strong contender for the title of Greatest Television Series Ever Made, The Sopranos concluded in 2007, and its iconic star, James Gandolfini, died six years later. But that wasn't the end of the New Jersey gangster saga. The series' creator, David Chase, has co-written a prequel that details how the teenage Tony Soprano is drawn into a life of crime by his beloved uncle Dickie Moltisanti (Alessandro Nivola). Ray Liotta and Vera Farmiga co-star, but the most fascinating cast-member is Gandolfini's son Michael Gandolfini, who plays the young Tony. The film will give Sopranos fans a nostalgic frisson, but it isn't just about the past. Tony and Dickie's story is intertwined with Newark's race riots, which Chase witnessed first-hand in 1967. When he saw news reports of the George Floyd protests in 2020, he realised how topical The Many Saints of Newark was. "What was going through my head was 'God, it was still the same; I can't believe it'," he said to Matthew Lynch at Vanity Fair.
Released on 22 September in the UK and Ireland, 23 September in Germany and 1 October in the US and Canada
Love film and TV? Join BBC Culture Film and TV Club on Facebook, a community for cinephiles all over the world.
If you would like to comment on this story or anything else you have seen on BBC Culture, head over to our Facebook page or message us on Twitter.
And if you liked this story, sign up for the weekly bbc.com features newsletter, called The Essential List. A handpicked selection of stories from BBC Future, Culture, Worklife and Travel, delivered to your inbox every Friday.